Robinson Structures fully commit to providing their clients with the highest quality service through continued investment in technology.
In June 2017, Robinsons opened the doors to their brand-new state-of-the-art headquarters in Derby, UK.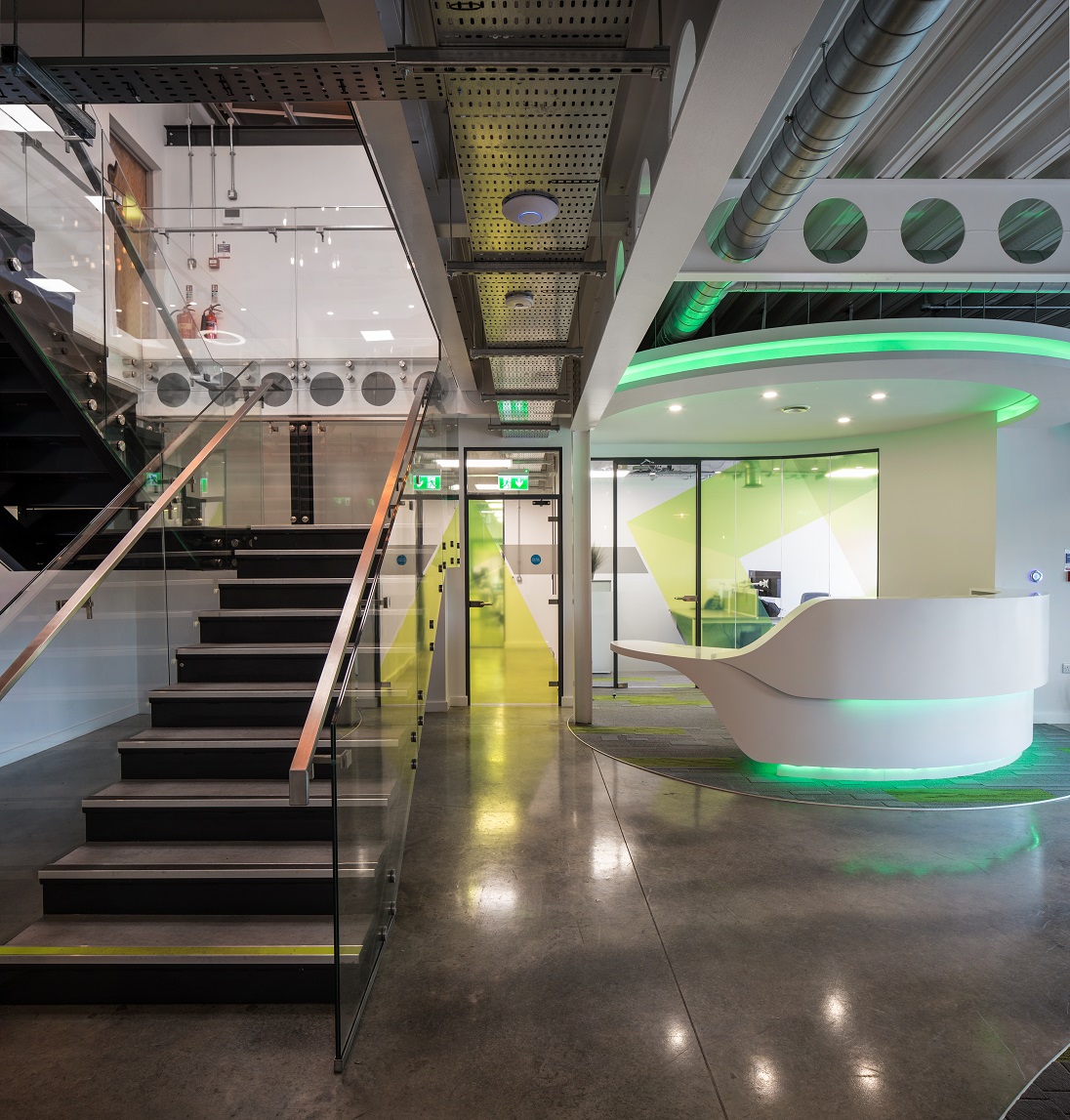 Their brand-new site which spans 5340m2, comprises a stunning and vast office space more (akin to a 5* hotel) and workshop production facility incorporating the latest CNC Peddinghaus machinery.
Through continuous investment in the latest technology, their weekly production capacity has soared to an impressive 200 tonnes of fabricated and painted steel per week. They are CE marking accredited and with fully automated CNC machinery, 3D Detailing and STRUMIS MIS software Robinsons are one of the most technologically advanced steel fabricators in the world.
Their success is a commitment to quality and reputation built on getting the job done, on time and in budget. In response to client's needs and requirements, their original focus on agricultural buildings has now progressed to providing comprehensive structural steelwork services for retail, residential, commercial and industrial construction projects.
A significant and strategic element of Robinsons planning for success was going to rest upon bringing the companies resources and technology systems together under "one-roof". After considering all available systems, STRUMIS was chosen as the overarching Management Information System of choice to integrate all departments, CNC machinery, 3D modelling, BIM estimating and Access Accounts.
BIM Integration with Revit-Tekla-STRUMIS combination

Estimating from Revit models direct to STRUMIS and conventional methods

Document Control such as drawings, NC Files and material test certificates.

Purchasing for all steel and non-steel goods and services. EDI link with steel suppliers

Inventory Management for all steel and non-steel items such as consumables

Contracts Management for Contract Budget Cost Control

Planning & Scheduling for detailed tracking of parts and assemblies and dispatch notes

Production Console for employee and process time recording and efficiency reporting

Integration with Access Accounts program avoiding any duplication of purchase orders

CNC Management for feeding optimised NC files to Peddinghaus CNC machinery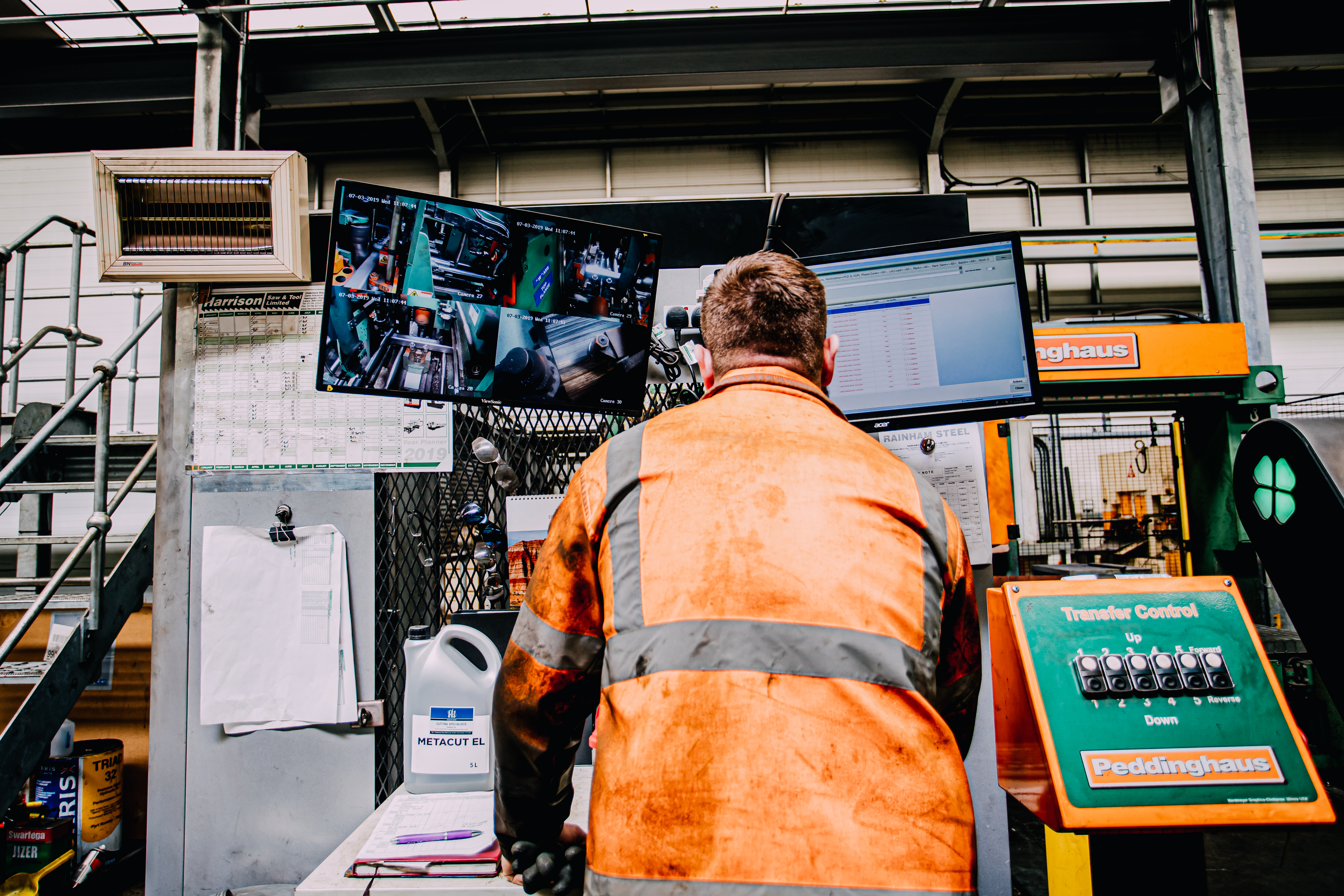 STRUMIS has enabled Robinsons to eliminate manual data in-put and human error through the Tekla integration, providing accuracy, efficiency and reassurance to the Procurement and Production departments. The seamless processes provide clarity between departments, suppliers and clients; from estimating tendering, to procurement, production, painting and on-site erection.
Staged STRUMIS Implementation
"Don't run before we can walk" was the moto of Operations Director – Ashley Robinson with regards to implementing STRUMIS.
Robinson Structures rolled-out STRUMIS in a logical fashion, initially setting up the Inventory library for the Purchasing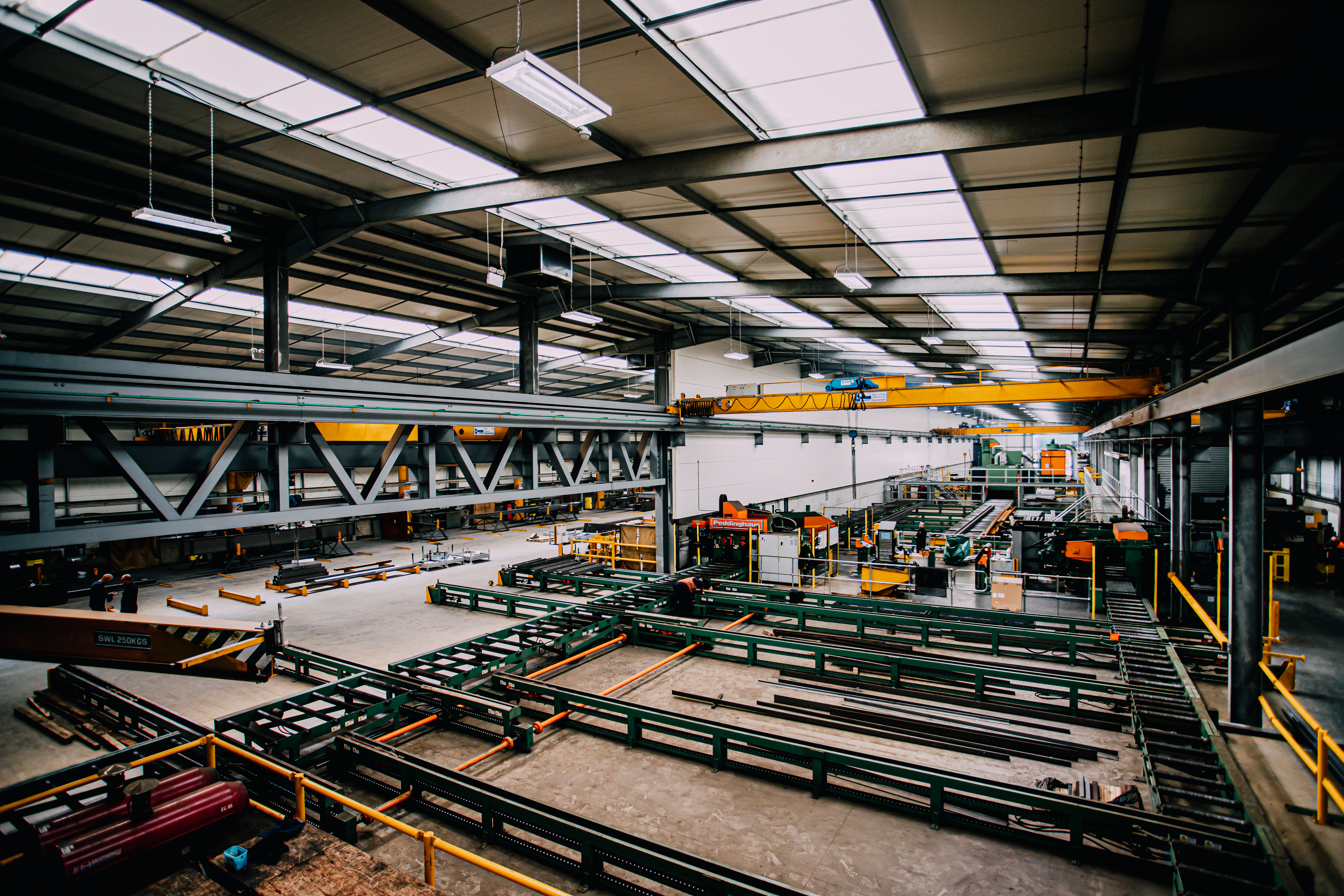 Department, then into Estimating, then integration with Accounts through to Procurement and Production. Full utilization was paramount before expanding into other departments, Ashley Robinson was keen to highlight the importance of embracing STRUMIS but not at the expense of disruption to the business. "At no time have we felt pressure or resistance from our team, everyone involved has embraced STRUMIS and being part of our success through baby steps initially to full implementation thanks to how practical and easy to use STRUMIS really is".
Solid Reputations Working in Harmony
A business with such history and reputation as Robinson Structures had to ensure they implemented a software program that matched their quality and structure, which would ensure they continued on the correct path by producing excellent projects on time and in budget.
Managing Director and the founder of the business Steve Robinson states "With STRUMIS we felt confident the system could deliver our very exacting requirements, whilst at the same time the experienced, knowledgeable and professional service we received from the STRUMIS team pre-sales and post implementation has been exactly what we hoped for and expected and provides us with the reassurance we have partnered with a company in STRUMIS Ltd who's staff possess the necessary steel industry knowledge alongside the STRUMIS system to contribute towards our continued success".
About STRUMIS
STRUMIS is the leading and most advanced software solution available today, providing a proven, future proof, easy-to-use Management Information System which assists in reducing overheads, eliminates duplication of work, reduces material waste thus providing opportunities for significant cost and time savings in addition to increased productivity and improved profitability.
STRUMIS is currently delivering benefits to steelwork fabricators around the world with full language capability, including many industry leading fabricators in over 60 countries. For more information please use the links below.
Built upon three generations of the Robinson family – we are The Future In Steel.