STRUMIS LTD Sponsors West Bengal University of Technology
9th February 2011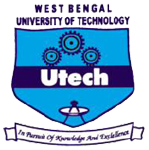 The 1st National Conference on Industrial Engineering (NCIE2011) is being organized by the Department of Industrial Engineering & Management at West Bengal University of Technology (WBUT), Kolkata. The focus of the conference is on recent advances in the area of Industrial Engineering & Management in improving the productivity and efficiency of industrial organizations
STRUMIS LTD is delighted to support the WBUT and the National Productivity Council in this conference and will be presenting a conference session on our solutions for the AEC and Plant sectors, including our product suites that enable efficiency and productivity benefits throughout the structural supply chain.
The STRUMIS LTD India team will be supporting this important conference and Regional Manager, Mr Abhilash Joseph, comments "STRUMIS LTD India is growing and our association with WBUT and a number of leading Engineering and Fabrication companies across India proves that we are delivering what the industry needs".
To find out how STRUMIS LTD can assist your business please contact us.