We're delighted to announce the release of STRUMIS V10 and have added an array of updated functionality to our global leading software title.
We are delighted to announce the release of STRUMIS V10 and have added an array of fantastic enhancements including functionality that is unique to STRUMIS' leading fabrication software for the medium and larger sized steelwork fabrication contractors.
STRUMIS V10 includes many new features to operate steel fabrication sites more efficiently, with greater flexibility and offering enhanced user functionality. These functionalities include an integrated 3D BIMReview tool and mobile apps which bring users 'off site and on the move' access and control to the project information.
Top V10 upgrades and improvements include:
Business Intelligence Dashboard*
Multi-Contract Nesting
CE Marking Enhancements
CAM Editor Enhancements and CAM Creator
Plate Enhancements plus Flat/Plate Switch
Custom Order Processing and Estimated Auto Numbering
Bypass Generate Work Orders
Simplified Cutting Form
Plate DXF/NC Priorities
Pro Rata Off Cut Values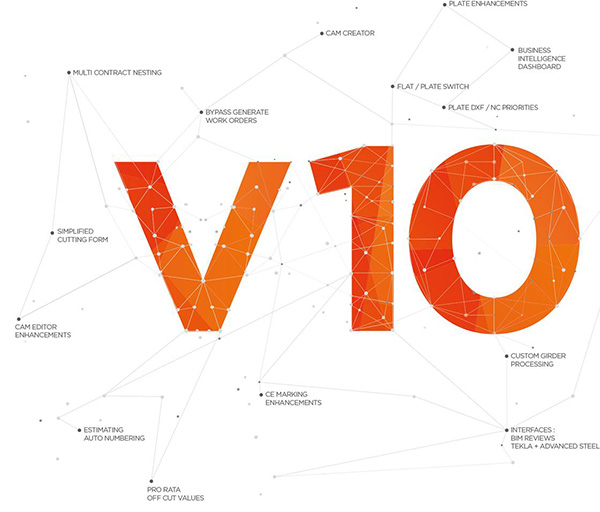 Get in touch and we'll show you:
Case studies of how customers of all shapes and sizes have seamlessly upgraded to STRUMIS.
Bringing examples you and your business can relate to.
Key tools V10 offers which no business should be without - or competitor can match.
Bringing a level of system and resource control you simply can't find elsewhere.
Manufacturing insights V10 can give to help you identify areas to deliver greater efficiency, productivity and profitability.
Bringing clarity to business processes, allowing improvement and better resource deployment.
The future - Many of the brilliant new features within V10 are only being talked about by the others.
With V10 you don't have to wait.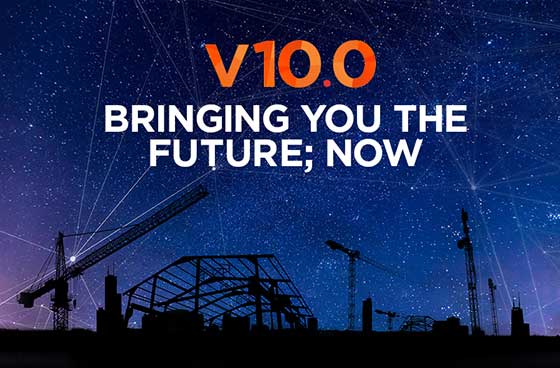 This release underlines STRUMIS' commitment in delivering the very best in MIS (management information systems) and visualisation tools for the steel industry. Simon Inman, Managing Director for STRUMIS comments, "Our team of in-house developers are continuously raising the benchmark for specialist steel MIS solutions." He continues, "This release of STRUMIS V10 hosts fantastic functionality that is unique to STRUMIS to create dramatic improvements in efficiency, productivity, traceability and ultimately profitability in your steel fabrication business." He concludes "STRUMIS is proven worldwide; invest just a little time to discover the distinctive benefits of our latest release."
* A chargeable extra