STRUMIS Sponsors the Bi-State Fabricators Association Event
26th November 2015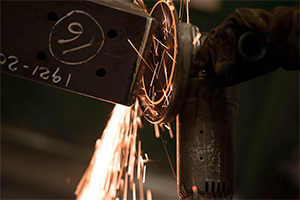 STRUMIS LLC is proud to sponsor the Bi-State Fabricators Association event next month.
The goal of these events is to further educate attendees on innovative concepts in the steel industry and, in general, promote the use of fabricated structural steel in the Bi-State area.
Combining global industry expertise and efficiencies, STRUMIS ticks all the boxes for every steel fabrication company as it enables these companies to minimize overheads and costs, maximize productivity and profitability; in every step of the steel fabrication process.
This quarterly event encourages the continuing development, exchange of knowledge and information amongst its member. This event strives to keep steel professionals current and proficient as well as progressive in their approach to their industry.
Where: Greenbriar Hills Country Club, 12665 Big Bend Blvd, Kirkwood, MO 63122
When: December, 17th 2015