STRUMIS LTD sponsors ASI Convention
15th August 2011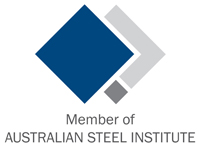 The ASI Convention is the highlight of the Australian Steel Industry calendar each year and is to be held next month in Canberra, from Sunday 11th to the 13th September 2011. This event is attended by steel manufacturers, engineers, detailers and fabricators that wish to keep up to date with current industry trends and take the opportunity to meet and network with their industry peers.
The 2011 Convention will be no exception, with industry leaders presenting topics that include up to date discussion on critical issues relevant to the steel industry both in Australia and around the world. In particular, the current economic issues, industry sustainability and innovation are hot topics for this year's presenters.
As per previous years, STRUMIS LTD is proud to be one of the major sponsors for this event. Executive Director of STRUMIS LTD, Mr Richard Brotherton, has accepted an invitation to address the delegates as one of the speakers and he will be presenting a session titled; Impact of Innovation through BIM on Project Efficiencies and Documentation. Mr Brotherton commented, "I am delighted to be presenting at this prestigious event and to focus on work processes from design through to production that are fragmented and/or inefficient, and propose innovative technology based solutions that deliver maximum effectiveness".
Staff from the STRUMIS LTD Australia Office will also be in attendance, exhibiting STRUMIS' latest structural supply chain solutions and product suite, and providing live demonstrations and advice to all interested parties over the 3 days.