STRUMIS Software on Show at EuroBlech
7th October 2014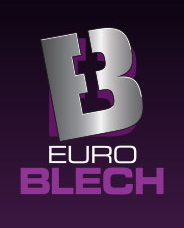 STRUMIS LTD, the global industry leader in Steel Fabrication Software Tools are delighted to be exhibiting at the EuroBLECH, the 23rd International Sheet Metal Technology Exhibition, from 21-25 October 2014, in Hanover, Germany; where we will be presenting STRUMIS management information solutions.
EuroBLECH is the world's largest exhibition, featuring live machine demonstrations and is the perfect occasion for metal working professionals to find accurate equipment and advanced solutions for their companies.
Whilst at EuroBLECH Exhibition, simply drop in on the Voortman stand (Hall 12, Stand F30), to discover the unique competitive advantages and increased product integration; especially with machine manufacturers; for maximum efficiency – that are available to you.
Our Sales Engineers, welcomes any advance meeting reservation requests to marketing@strumis.com
STRUMIS – the Heritage in steel fabrication software solutions
Established in 1986 STRUMIS LTD, a member of the international RDS Group, is the leading supplier of advanced software solutions to the global steel fabrication industry, delivering sustainable and advanced competitive advantages to our valued international clients in over 40 countries.
STRUMIS – The solution software for sustainable competitive advantages
STRUMIS is an all-encompassing steel fabrication business management tool that harnesses the factual flow of information and work processes through the steelwork contract between departments, suppliers and clients; from estimate tendering, through procurement and production into construction.
STRUMIS has been developed by industry experts to offer a dedicated management information solution, gaining savings on time and resources, across all departments; suitable for multiple sites too, STRUMIS will deliver immediate sustainable competitive advantages and rapid return on investment.