STRUMIS Attends ASI Convention
8th September 2014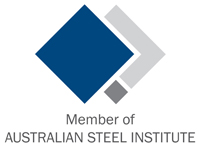 STRUMIS LTD Australia is maintaining its commitment to the Australian Steel Industry and will be attending the ASI Steel Convention from the 14th – 16th September, 2014 at the Marriott Resort, QLD. Come and meet us on Booth 2.
The theme of the Australian Steel Convention 2014 is 'Steel building confidence' and will concentrate on crucial issues affecting the Australian steel industry now, and future expectations of the industry in both the domestic and global markets
This event is attended by steel manufacturers, engineers, detailers and fabricators who wish to keep up to date with current industry trends and take the opportunity to meet and network with their industry peers.
As per previous years, STRUMIS LTD is proud to be participating at this event. Regional Manager, Mr Chris Roos is delighted that STRUMIS TLD are contributing and supporting the ASI. STRUMIS LTD is committed to the Australian Steel Industry with our products for improved efficiency and increasing profitability with the latest Steel Fabrication Software - STRUMIS. STRUMIS is an innovative technology based solutions that deliver maximum effectiveness and ROI.
STRUMIS LTD looks forward to presenting our STRUMIS system for larger and medium sized steelwork fabricators, alongside our Essentials solution for smaller fabrication shops. We will also be demonstrating our Building Information Modeling (BIM) collaboration software - BIMReview - at our booth and welcome any advance meeting reservations or live demonstration requests on marketing@strumis.com