Webinar: CE Marking - Are You Ready?
9th October 2013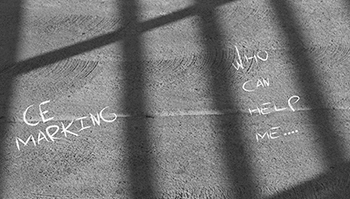 Becoming CE Compliant and How STRUMIS Can Help
Upcoming Webinar focuses on CE Marking and how STRUMIS can help
All fabricated structural steelwork delivered to site after 1st July 2014 must be CE Certified. To be able to supply CE Marked steelwork, fabricators will need to be certified. This certification process will assess your Factory Production Control (FPC) system. Watch this Webinar on how STRUMIS can help.
What will be covered in this Webinar:

Introducing the Construction Products Regulation (CPR)
CE Marking of fabricated structural steelwork
CE Marking and the BCSA
What this means for your business
How STRUMIS can help you comply with the new directive
Software presentation for CE Marking functionality
STRUMIS, from STRUMIS LTD, is a complete steelwork Management Information System from estimate, through purchasing, inventory and fabrication to site erection, and includes a Fabrication Production Control (FPC) module within the system.
Will you be ready for CE Marking come July 2014? Comply with the regulations or you could be behind bars!
Click here to read full blog >>