FREE Webinar - Better Tendering/Estimating
4th February 2013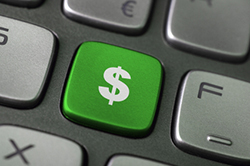 Tendering is an essential function in any steel fabrication business and indeed plays an important part in achieving long-term business success.
STRUMIS estimating - processes and manages information throughout the tendering stage using a number of pricing methodologies. It delivers accurate and consistent estimates with the added benefit of 3D model integration for reduced errors and processing time.
Estimators, QS and Commercial Managers involved in the preparation of accurate tenders in the steelwork fabrication industry would benefit from this FREE webinar designed to show you how STRUMIS estimating can make the tendering process easier and more accurate with reliability and increased profitability.
The webinar will focus on the enquiry and tendering module within STRUMIS, available standalone as STRUMIS estimating or as part of a full management information system for steel fabricators that enables complete fabrication process control.
Watch our last webinar: This webinar is designed to show you how with the implementation of STRUMIS, a dedicated system for management of information across departments and multiple sites, you could purchase steel more efficiently, save materials and increase profitability.