FREE Webinar - Steel Purchasing
12th November 2012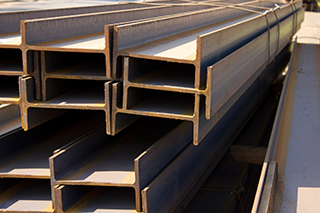 Optimise your steel procurement with STRUMIS - More accuracy, less waste, save money!
STRUMIS integrates your structural steel procurement with live contracts and enables the management of suppliers, with pricing and nesting automatically completed and all costs allocated for analysis.
Structural steel construction businesses need to purchase wisely and efficiently to deliver successful returns. The structural steel purchasing function is critical and often complicated by multiple simultaneous project requirements. STRUMIS allows the management of suppliers and integration of purchasing for more accuracy, less waste and ultimately to save you money!
Watch our FREE webinar to find out how purchasing using STRUMIS could benefit your business:
Summary STRUMIS purchasing and suppliers module features include:
Purchasing and supplier materials database
Wizard driven - linear and plate nesting/multing (optional), incorporating multi-suppliers, bevel nesting and butt welding
Visual nest representation and analysis
Request for Quotation (RFQ) and saved nest retrieval
Electronic Data Interface (EDI) with Suppliers
Automated Purchase Order generation
Purchase Order receipts enables good inwards management
Materials Classification, facilitating CE compliance, returns, damaged goods, etc.
Return to supplier for damaged or unwanted goods