STRUMIS forms part of Kiernan Steel technology drive for increased productivity and efficiency whilst supporting their expansion plans:
Located just outside Longford Town, Ireland, Kiernan Steel started life in 1989, when husband and wife team, Frank and Dolores Kiernan, opened a modest manufacturing business producing agricultural buildings for the farming community of Longford and surrounding counties. Kiernan Steel turned to STRUMIS as one of their technology partners to help support and streamline their business and bridge the "gap" between office and workshop activities.
Today, Kiernan Steel is one of Irelands leading steel manufacturing companies with state-of-the-art manufacturing facilities in a modern 15,000 m2 facility with an adjoining large storage yard, expanding year on year. Their much-coveted industry standards, including Steel Fabrication to Execution Class 4 for CE marking to EN 1090 for Factory Production Control, ISO 3834 for welding quality management and ISO 9001 quality management systems are further evidence of the Kiernan Steel commitment to quality at all levels within their organisation.
Mr John Kiernan – Managing Director states:
"as our business growth continued year-on-year we recognised the need to implement technology which supported our business growth plans, with modern 3D CAD technology and Accounting programs in the office and leading CNC Machinery in our expanding workshops, it was clear we needed to bridge that "gap" between workshop and office to ensure we maximised the benefits of our hardware and software investments. STRUMIS met, and to some extent, exceeded our demands in the early days which included bar coding and employee time recording which were outside of our original remit.
As the STRUMIS program has evolved, we have implemented more and more working practices within STRUMIS, ultimately delivering more traceability, project transparency, material efficiencies and cost & time savings.
By partnering with STRUMIS we have ensured we have a relationship of shared values for continued improvement, customer care & satisfaction and quality".
Mr Steve Watson – Sales Manager for STRUMIS writes:
"The growth rate and success of Kiernan Steel from their modest beginnings in 1989 to where they are today as one of the leading steel fabricators in the UK and Ireland is quite remarkable. It is quite clear the family owners had a vision and determination to succeed and use all available hardware and software technology to help them achieve their goals then and now.
It is also wonderful to see a family business in such a rural setting in Ireland provide employment opportunities for local people, from day one, the Kiernan family have been much respected employers in the area. A secure job at Kiernan Steel has been a much-cherished ambition for generations of locals. The company now employ over 200 people in their Irish and UK operations, and mutual respect and loyalty between management and staff, has been a cornerstone of the success in their business. We wish them every continued success in the future and are proud to be part of their impressive biography to-date".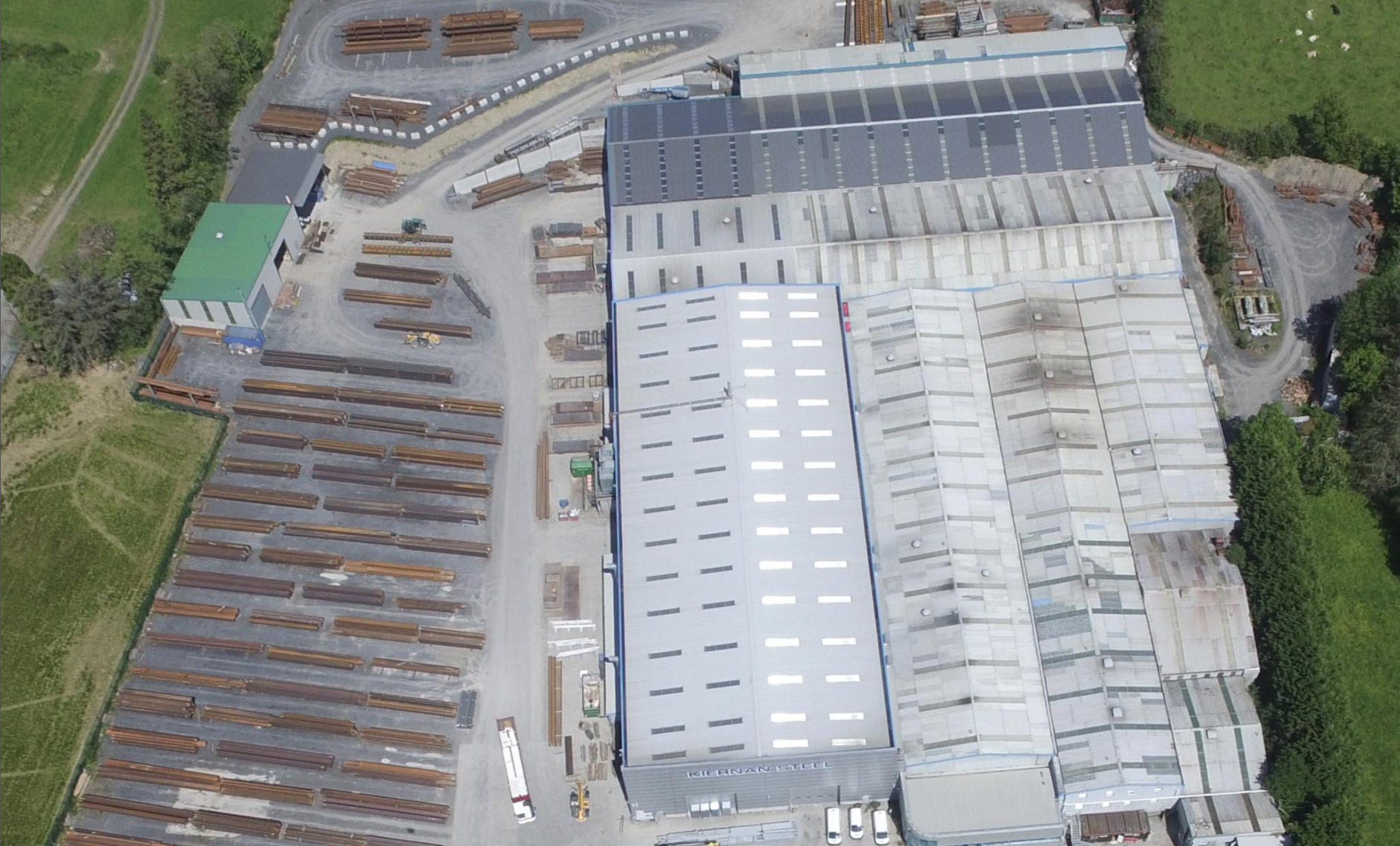 To learn more about Kiernan Steel go to:
To learn more about how STRUMIS can help you go to:
Or contact your local STRUMIS Office by phone