Mr Jody Stead recognised that as the business expands, more management control over daily processes, material orders, cost control and time recording was necessary to manage their projects in a more streamlined and efficient manner.
After careful consideration of the many software solutions available to Jody it was "Essentials by STRUMIS" which Jody selected in the first instance. Essentials by STRUMIS is the lighter version of STRUMIS designed to help upcoming, small to medium enterprises and which at the time suited A & J Stead perfectly. However, as the business continued to grow Jody recognised the immediate benefits such software programs can delivery and it was this recognition of the improvements Essentials had delivered that he later decided to upgrade to the full STRUMIS software program which in turn delivered even more benefits to his company such as employee time recording through Production Console licences in his fabrication shop and even tracking the project status from the erection site by utilising the Production Console licences on tablets from site!
Strength to strength
Mr Stead has seen immediate benefits even in the first few days following the STRUMIS training program - carried out by our expert training engineer.
"I just wanted to pass on my thanks and feedback on the training and the upgrade from essentials to the full STRUMIS system, it has already shown to be hugely beneficial in a few weeks from us really just running it alongside the old system we had it has shown its benefits, looking forward I think it's going to make us hugely more efficient and help us massively in reducing the paper work for the CE marking system."
"We now have the full Production Console licences working in the workshop between a mixture of pc and tablets at each workstation and those tablets you recommended I've found on eBay for £55 and seem to work a treat at this early stage, along with this we have introduced a label printer which we are printing labels for all our inventory which seems to be a great step in the right direction, should we ever expand I think we have a great system in place."
About A&J Stead Ltd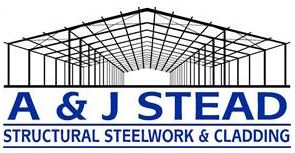 A & J Stead Ltd, a successful steel fabrication family business, based on the outskirts of the beautiful North Yorkshire town of Malton, have adopted the steel industry latest Management Information System - STRUMIS in order to help manage their growing business, eliminate manual data entry, provide traceability, increase efficiencies and ultimately improve profitability on their steelwork projects.
About STRUMIS LTD

STRUMIS is the complete management information and production system for every steel fabrication company; to minimise overheads and costs, maximise productivity and profitability; in every step of the steel fabrication process. Combining global industry expertise and efficiencies with British service enhancing core competencies, giving you the competitive edge – always.
With STRUMIS you can connect your business resources reducing time, cost and wastage for greater efficiencies, traceability and productivity.