A company with a diverse range of business needs finds STRUMIS to be the solution they were after.
Since 1992 BHC Ltd. (formerly Brian Hewitt Construction Ltd.) has fast become a leading player in the structural steelwork fabricators and erectors sector. Based in Scotland but now working far and beyond, with continuous expansion and investment, their weekly production capacity has soared, with an increase from 30 to 600 tonnes per week. They are CE marking accredited and with fully automated CNC machinery, this is one high spec business on the up.
Their success is a commitment to quality and reputation built on getting the job done, on time and in budget, has seen an increasing demand for this growing business. In response to client's needs and requirements, their original focus on agricultural buildings has now progressed to providing comprehensive structural steelwork services for retail, residential, commercial and industrial construction projects - all produced in a state-of-the-art production facility.
In need of change…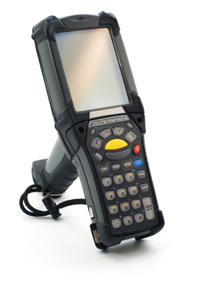 As BHC continued to grow, their previous systems were unable to deal with their ever growing business needs.
One key aspect missing in their previous system was a bar-coding function – a feature built into STRUMIS.
They had also heard of the other benefits STRUMIS could offer and wanted to learn more. This research led them to finding further advantages of STRUMIS, some of which include:
BIM Integration
Estimation
Document control
Purchasing tools
Inventory and supplier
Contracts management
Planning & Scheduling

QS Analysis
CNC Management
With STRUMIS, BHC learnt that this specialist industry-specific software for engineering and steel fabrication companies could help them to manage their business with improved effectiveness and efficiency: managing the entire work processes through the steelwork contract between departments, suppliers and clients; from estimate tendering, through procurement and production into construction.
In particular they were impressed with the long range and detailed planning and scheduling functionality within STRUMIS. This much-praised and reported on feature enables businesses to prioritize contracts, phases, load and packages across multiple resources to meet key project milestones.
Speedy implementation
Bryan Cathcart of BHC tells us how pleased they are to be making the most of what STRUMIS offers: "We are now utilizing everything STRUMIS provides." At STRUMIS, we've been highly satisfied with the implementation too, "BHC are just 4 months in and are impressively proficient on the entire system" says Simon Inman, Technical Director of STRUMIS.
Highly recommended…
A business with so much growth and potential needs the best systems to ensure they continue to build on their reputation for delivering quality projects on-time and in budget. With so many expectations of what STRUMIS could give them, how do BHC feel now they're using it as an instrumental part of their business model? "We're entirely pleased with our choice of StruM.I.S and would thoroughly recommend both this system itself and the services that STRUMIS offer", Bryan says.

About BHC
BHC excels across the full range of structural steelwork development, from single span steel-framed units to complex design projects – and our clients are equally as diverse, ranging from central government to private individuals. Continuous investment in manufacturing plant and processes, enables us to perform to the most exacting specification on any steelwork project.
About STRUMIS

STRUMIS is an all-encompassing steel fabrication management information system that harnesses the information flow and work processes through the steelwork contract between departments, suppliers and clients; from estimate tendering, through procurement and production and into construction. STRUMIS steel fabrication management software is for engineering and fabrication companies looking to implement a dedicated fabrication management information system to manage across a workshop and all departments including multiple sites, or even across supply chains.