We are delighted to welcome SESAB International as a Client back in 2010, following their decision to invest in the STRUMIS Management Information System. This case study explores how SESAB's investment made in CNC equipment was made all the more effective through the implementation of a complete production control system as that provided by the STRUMIS system for structural steelwork fabrication.
A commitment to excellence and automation
SESAB International is a newly developed group consisting of several existing companies that have come together to form a world class organization serving clients in Saudi Arabia, the Arabian gulf, and beyond. SESAB operate across a variety of sectors providing structural steelwork and also grating, heaters and storage tanks. Investment in new plant facilities and the very latest in fabrication automation and processing equipment coupled with advanced software technology, and commitment to excellence through quality systems ensures that SESAB remain ahead of their competition.
A basis for automation
Through continual investment SESAB intends to distinguish their business as an industry innovation leader with a new purpose: building production facilities to provide quality products and manufacturing, coupled with advanced CNC machinery as well as state-of-the-art treatment and painting facilities. To deliver this SESAB believes strongly in automation and to run their business required a complete software system to seamlessly connect all their departments and feed their technologically advanced production lines efficiently. This requirement included superior integration capability with advanced CNC equipment.
Efficiency from automation
Following a review of available software systems for steelwork fabrication and production management the SESAB team selected STRUMIS. According to the Business Development Manager, Mr. Othman Shashaah; 'this decision was down to many factors, but the main consideration was the coverage of the business provided by STRUMIS and the integration with the latest CNC equipment including advanced features such as feedback timings'. A spokesman for STRUMIS commented, 'it was clear from when we first visited with SESAB that to achieve the automation they required and benefit from efficiencies they required a software solution that could effectively drive their business and enable their investment in CNC machinery to deliver rewards'.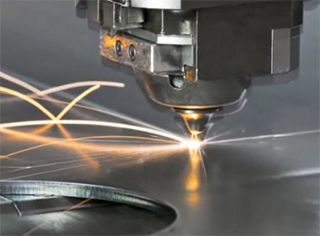 Rapid Implementation
The implementation of the STRUMIS system was conducted by the Middle East Team over a two week period. In line with all STRUMIS system training, this period was conducted onsite and is a 'hands on' practical implementation of the system in the clients business. Training Manager for the Middle East region, Mr Amr Fawzi commented, 'the implementation at SESAB was conducted efficiently and rapidly and was aided by the commitment that the team has to automation and new technology. The team were extremely open to advancement and new innovation and I would believe that this is the main reason that they benefited quickly from the STRUMIS system'.
Further business benefits
As an ISO 9001:2000 compliant organisation SESAB appreciate quality in all their activities and here the STRUMIS system delivers a process driven environment and enables traceability. Mr. Othman Shashaah commented 'from the start of the process there are business benefits, from procurement and cost savings from materials maximisation into production where we can route and track the materials in the most efficient manner around our facility. SESAB benefit greatly from the preliminary nesting provided by STRUMIS to organise and optimise our materials usage'. This is especially beneficial in our Grating fabrication line where the system saves both materials and time'.
Conclusions
There is so much advanced fabrication technology available today and the processing time of structural steelwork can be dramatically reduced and quality increased. But to believe that this is all you need for a next generation workshop and to fabricate steelwork efficiently is an all too common belief. SESAB recognised that they needed an advanced system to connect their business and realise production efficiencies.
Through the selection of STRUMIS they have also benefited in other ways across their business, including materials cost savings and production traceability. STRUMIS's Sales Manager, Mr Steve Watson, commented; 'STRUMIS can deliver on many levels to a business and we often find that companies value tangible and unexpected benefits, sometimes over the initial practical reasons for selection'.
About SESAB
Sesab International is a developed group consisting of several existing companies that have come together to form a world class entity. They employ the most skilled and talented professionals, and invest in the latest and most advanced technology.
Strategically located in the coastal city of Jeddah in the Kingdom of Saudi Arabia, gives the group the capability to reach the four corners of the world.
SESAB's Quality Management system is in line with the requirements of the international standards ISO 9001: 2000, and addresses all functions and activities within the organization, which enhances simultaneously the quality of their products as well as their processes.
About STRUMIS
STRUMIS is an all encompassing steel fabrication management information system that harnesses the information flow and work processes through the steelwork contract between departments, suppliers and clients; from estimate tendering, through procurement and production and into construction. STRUMIS steel fabrication management software is for engineering and fabrication companies who are looking to implement a dedicated fabrication management information system to manage across all departments including multiple sites or even across supply chains.